As organizations today are flooded with a large pool of applications creating a complex IT environment to manage, iHealth's Application Integration Services helps customers to integrate the complexity of these applications by developing a single platform. By implementing an integrated environment helps customers effectively manage the processes and disseminate the information in the entire IT infrastructure, thereby optimizing performance.
The key services include: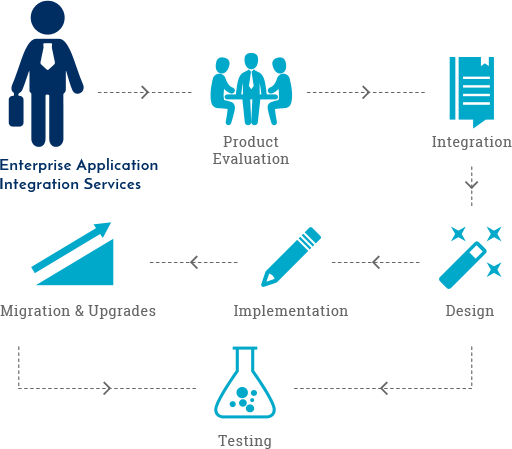 Enterprise Application Integration Services
With iHealth integration platform you can integrate your various applications, data, and devices, both on-premises and in the cloud. Connect and empower your employees, customers, and partners, and keep every part of your business in sync. Use the right tools for the job, whether you need to connect your mobile apps to existing systems, integrate your SaaS applications into your enterprise, or coordinate B2B payments with your partners.
Electronic Data Interchange Services
Using our EDI (Electronic data interchange) services you can exchange a wide variety of transactions with your business partners – from POs and ASNs to invoices and payment instructions. We support all the popular EDI standards including ANSI X.12 and EDIFACT and all the popular communications protocols such as AS2 and FTP. Whether you are just starting a new EDI program or upgrading your existing platform, we can help.
Migration
Implementation
Upgrade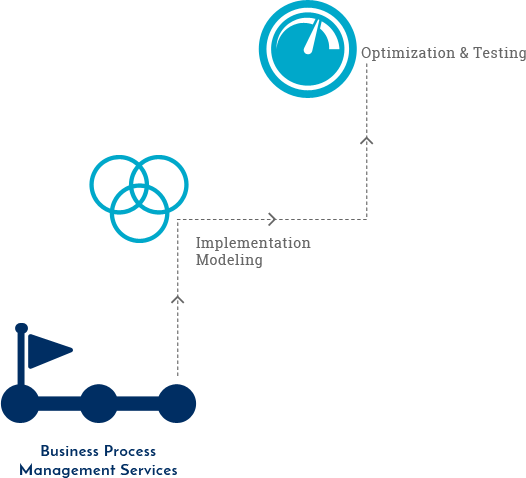 Business Process Management Services
Make your organization more agile, improve customer satisfaction and achieve operational savings — all at the same time.
With our BPM services, you can quickly automate business processes and increase productivity using proven workflow management tools and integration software packages. With extensive global experience across industries, we can create a flexible process platform tailored to your business needs.
Implementation Modeling
Optimization & Testing