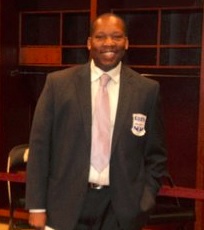 Deon Norals is the President and CEO of iHealth Innovative Solutions (iHealth), a Health Information Technology company that provides robust innovative technology solutions to help solve today's healthcare constraints. iHealth supports customers by delivering innovative and visionary technology solutions to help transform patient care, health information technology and health intelligence.
Prior to this, Deon served as Chief Information Officer for Westover Consultants, Inc., which is a management consulting and health Information technology (HIT) organization. Deon directed both the technology and HIT divisions which included improving financial and performance management, decision support, & clinical information systems, workflow improvements within an EHR environment, and service oriented architecture, and business intelligence.
Deon's a highly seasoned, results-driven executive with IT-to-business vision, industry leading execution, and a proven successful track record in delivering innovative. His career spans over 20 years of conceiving, designing and implementing Information Technology (IT) solutions as well as managing IT resources, data center migrations, security operations management, and help desk management both domestically and internationally within various healthcare environments.
Mr. Norals has a proven commitment to innovation at all levels that have helped achieve critical business and IT imperatives to deliver exceptional outcomes across various value chains. He is also experienced with and has prudently applied many business and information technology practices, ranging from Project Management Book of Knowledge (PMBOK), COBIT, ITIL, and Six Sigma.
Deon earned his Executive M.B.A. from the prestigious Howard University, a Bachelor of Science degree in Information Technology and Security from Saint Mary's University of Minnesota, and his Associate of Science degree from Dunwoody College of Technology. He serves on various alumni boards and is an advocate of community service.