Hospitals, Federal Qualified & Community Health Centers Solutions
When healthcare is information-driven, data is interconnected and available when and where it is needed to save lives. Data becomes knowledge and moves healthcare beyond episodic care to preventative, precision medicine. And data ultimately allows patients to take control of their own health. iHealth's four-part information-driven healthcare approach is a reflection of our commitment and expertise: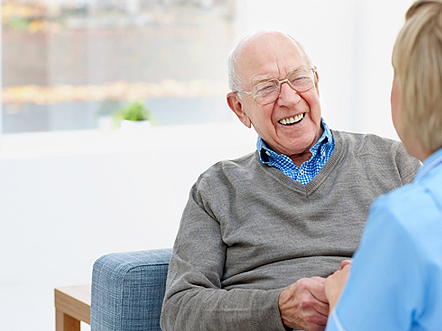 Build Future-Ready IT Platforms: Systems should be capable of adapting to change, scaling and achieving maximum efficiency;
Unlock Information: Data must be free from the shackles of paper and from digital silos, with secure access when and where it is needed;
Empower Caregivers: Caregivers need technology and process, including real-time clinical decision support and operational insight; and
Unleash Innovation: Investments in technology and process will yield significant returns in the form of efficiency and quality of care.
As Meaningful Use deadlines near, iHealth can help you quickly implement and optimize your EMR Adoption, and ensure that the optimization of your EMR is fast and efficient. Our organization has worked with a number of small and large healthcare practices to deliver customized, end-to-end EMR solutions to ease installation and increase adoption. These solutions included but not limited to: GE Centricity, NextGen, Epic, AllSCripts, Orion, and Aetna.
iHealth offers a broad platform of tools for data integration, data management and analytics that can be customized to your unique situation. We are able to implement these tools as a total package, or implement modules as you need them. The suite includes business and clinical intelligence, big data analytics, compliance and regulatory analytics, data management and informatics.
Managing healthcare data requires security that doesn't impact clinician access to data. And with the fast changing healthcare environment, your solution must be agile enough to adapt quickly to new demands and new security threats.
iHealth solutions offer industry leading, connected security solutions that maintain accessibility for caregivers. With our unique blend of hardware, software, services and partners, iHealth can help you protect patient data whether that data is residing in a data center, or on an end user device such as a laptop or tablet. iHealth can help you protect patient data while expanding accessibility for authorized users.
Taken together, we believe these steps can radically redefine the way healthcare is delivered for decades to come.
iHealth can help transform your current environment to stay abreast and provide visionary innovative solutions to support your mission. Contact us today for more information.